Peaceful Christmas Guitar BUNDLE
$34.95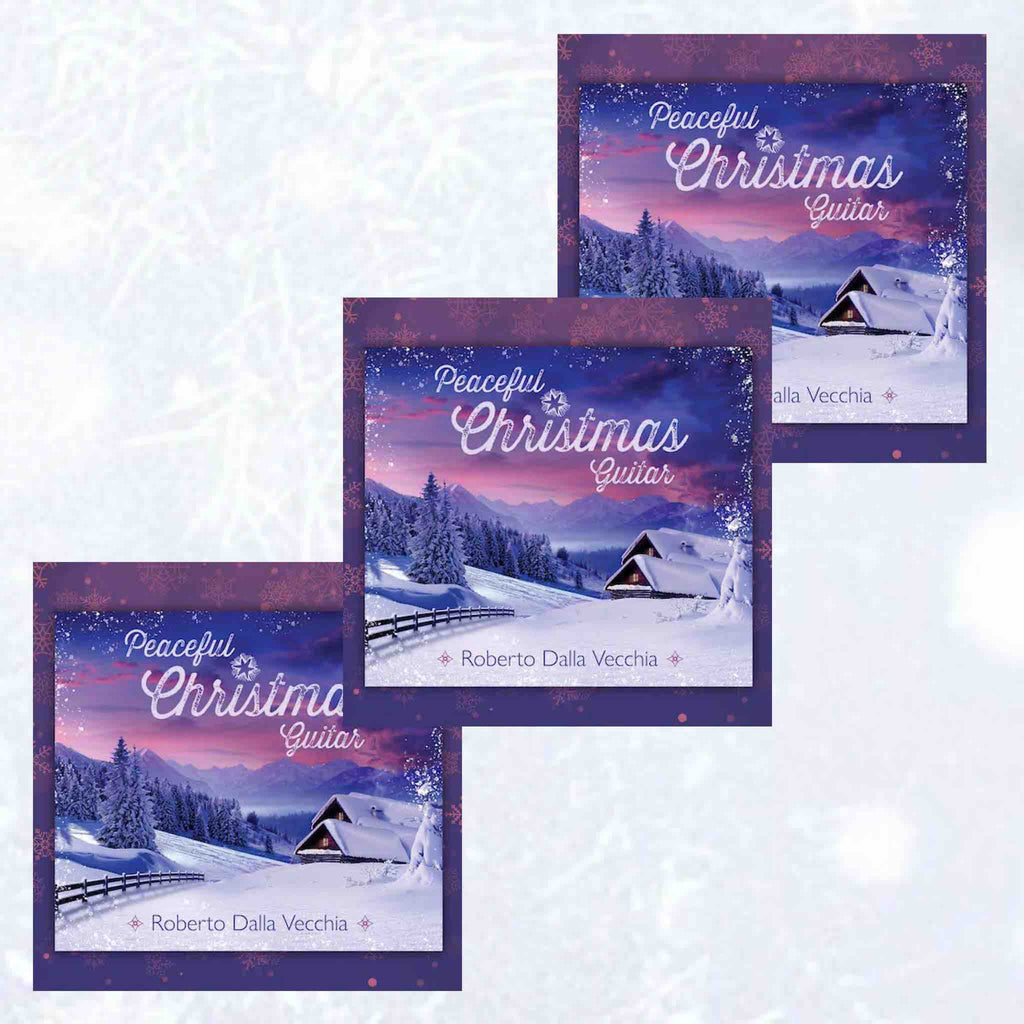 Peaceful and relaxing instrumental music to get into the Christmas spirit.
ORDER 3 COPIES NOW and SAVE $10

Release Date NOVEMBER 19th, 2021


3 Digipack CDs
Full-color artwork, & credits
10 classic Christmas songs arranged for solo guitar
After payment, you will instantly receive a download of the MP3 audio of "O Come, All Ye Faithful" to enjoy while you wait for your order to arrive.
We ship from Italy. Please allow 3-4 weeks for International deliveries.
If you have any questions or concerns, please email us at info@robertodallavecchia.com and we're very happy to help!
Peaceful Christmas Guitar BUNDLE

Description

Peaceful and relaxing instrumental music to get into the Christmas spirit.

 

ORDER 3 COPIES NOW and SAVE $10


Release Date NOVEMBER 19th, 2021




 

3 Digipack CDs
Full-color artwork, & credits
10 classic Christmas songs arranged for solo guitar

 

After payment, you will instantly receive a download of the MP3 audio of "O Come, All Ye Faithful" to enjoy while you wait for your order to arrive.

 

 

We ship from Italy. Please allow 3-4 weeks for International deliveries.
If you have any questions or concerns, please email us at info@robertodallavecchia.com and we're very happy to help!

Reviews