5 Fiddle Tunes Bundle
$10.95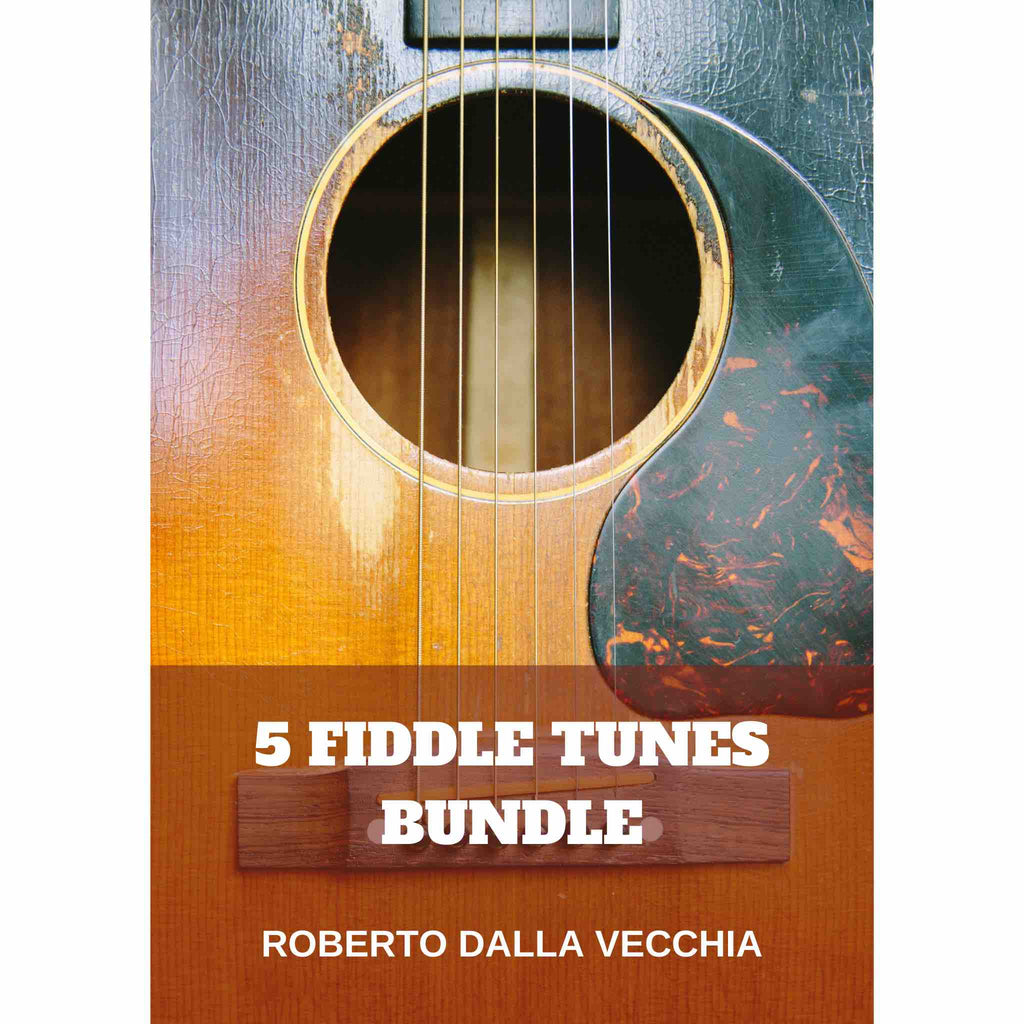 Get 5 Fiddle Tunes and Save!
This 5 Fiddle Tunes Bundle provides professional guitar arrangements of five classic fiddle tunes. Perfect for any musician looking to add a traditional touch to their repertoire, each of these arrangements is of the highest quality, providing an authentic and enjoyable experience.
Includes: "Billy in the Lowground" - "Flowers of Edinburgh" - "Leather Britches"  - "Turkey in the Straw" - "Whiskey Before Breakfast"
Difficulty: TABs range from Intermediate to Advanced
What You Get
5 Fiddle Tunes (16 pages) in Tab and Standard Notation (.pdf)
Download Size: 1.3 MB
After payment you will instantly be redirected to a page with a direct download link and, you will automatically receive an e-mail containing a link to the download.
5 Fiddle Tunes Bundle

Description

Get 5 Fiddle Tunes and Save!

This 5 Fiddle Tunes Bundle provides professional guitar arrangements of five classic fiddle tunes. Perfect for any musician looking to add a traditional touch to their repertoire, each of these arrangements is of the highest quality, providing an authentic and enjoyable experience.

Includes: "Billy in the Lowground" - "Flowers of Edinburgh" - "Leather Britches"  - "Turkey in the Straw" - "Whiskey Before Breakfast"

Difficulty: TABs range from Intermediate to Advanced

What You Get

5 Fiddle Tunes (16 pages) in Tab and Standard Notation (.pdf)
Download Size: 1.3 MB

After payment you will instantly be redirected to a page with a direct download link and, you will automatically receive an e-mail containing a link to the download.

 

Reviews