Roberto Dalla Vecchia's Christmas Gift Card
$10.00
$10.00|
$25.00|
$50.00|
$75.00|
$100.00|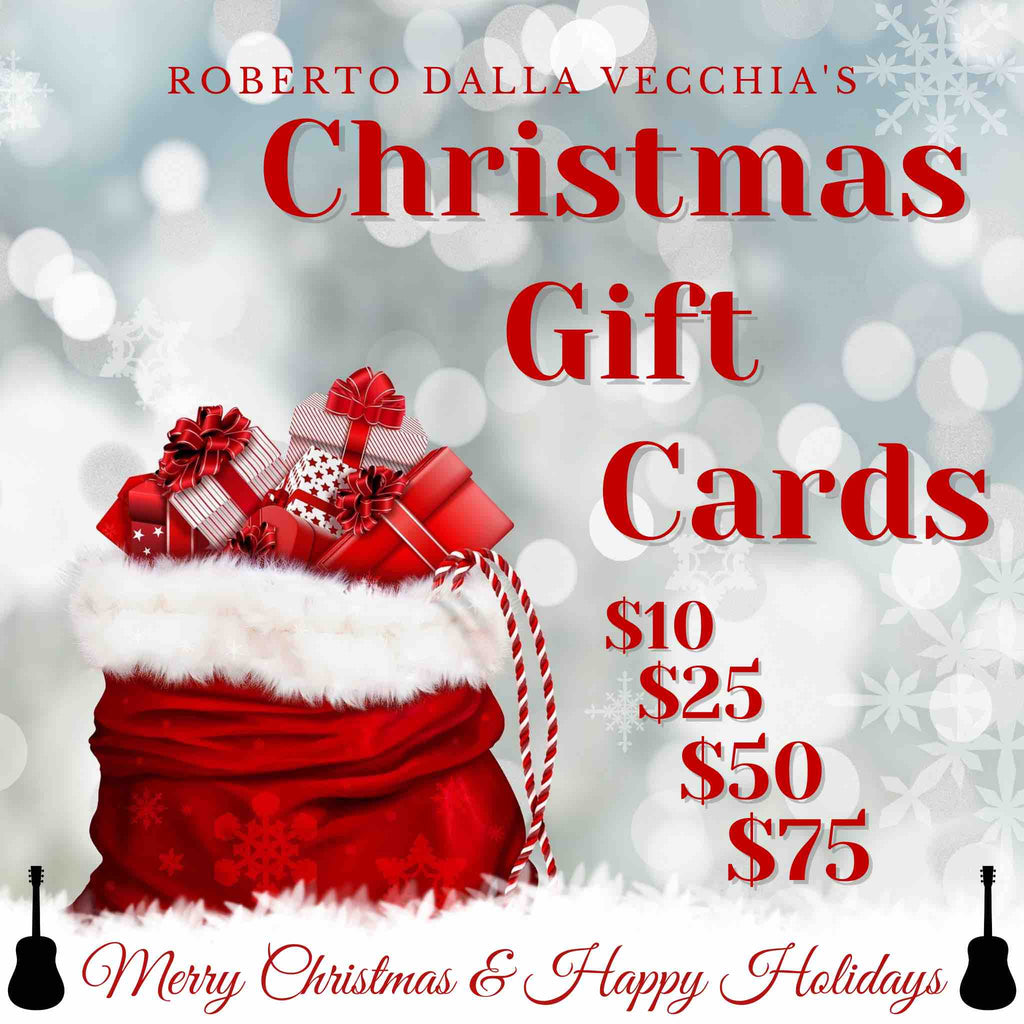 Shopping for someone else but not sure what to give them?
Give them the gift of choice with a gift card. Offer your loved ones their choice of Video Lessons, Tabs, Online Lessons, CDs, and Songbooks.
Our gift cards can be used toward any item, at any time.
This is a digital gift card that will be sent via e-mail immediately upon purchase, and can be used any time. You can send the gift card e-mail to the recipient, or print out the gift to give in person.
Roberto Dalla Vecchia's Christmas Gift Card

Description

Shopping for someone else but not sure what to give them?

Give them the gift of choice with a gift card. Offer your loved ones their choice of Video Lessons, Tabs, Online Lessons, CDs, and Songbooks.

 

Our gift cards can be used toward any item, at any time.

This is a digital gift card that will be sent via e-mail immediately upon purchase, and can be used any time. You can send the gift card e-mail to the recipient, or print out the gift to give in person.

Reviews