Backroad Traveler (Printed Songbook)
$25.00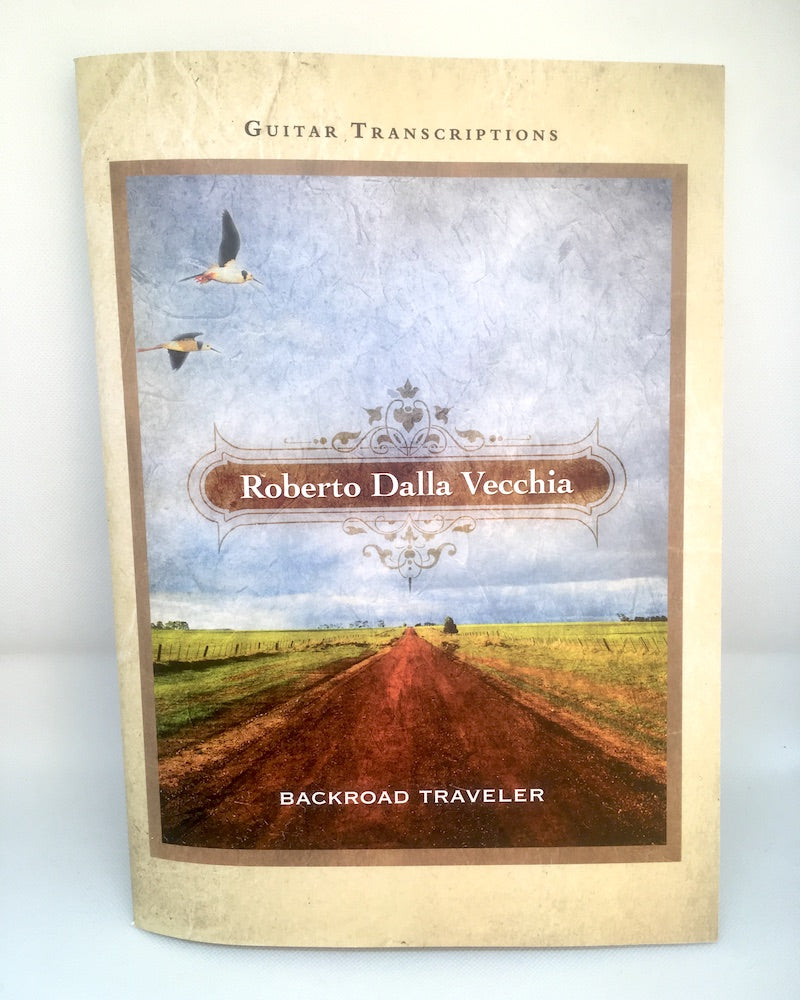 Format: Printed Songbook
Paperback: 60 pages 
Released: © 2018
Includes:
•Standard Notation and Tablature for all songs (except "Let It Be Me") from the matching album
•Table of contents
•Introduction page
Difficulty Level: Songs range from Intermediate to Advanced
*We ship from Italy. Please allow 3-4 weeks for International deliveries.
If you have any questions or concerns, please email us at info@robertodallavecchia.com and we're very happy to help!
Backroad Traveler (Printed Songbook)

Description

Format: Printed Songbook

Paperback: 60 pages 

Released: © 2018

Includes:

•Standard Notation and Tablature for all songs (except "Let It Be Me") from the matching album

•Table of contents

•Introduction page

Difficulty Level: Songs range from Intermediate to Advanced

 

*We ship from Italy. Please allow 3-4 weeks for International deliveries.
If you have any questions or concerns, please email us at info@robertodallavecchia.com and we're very happy to help!

Reviews